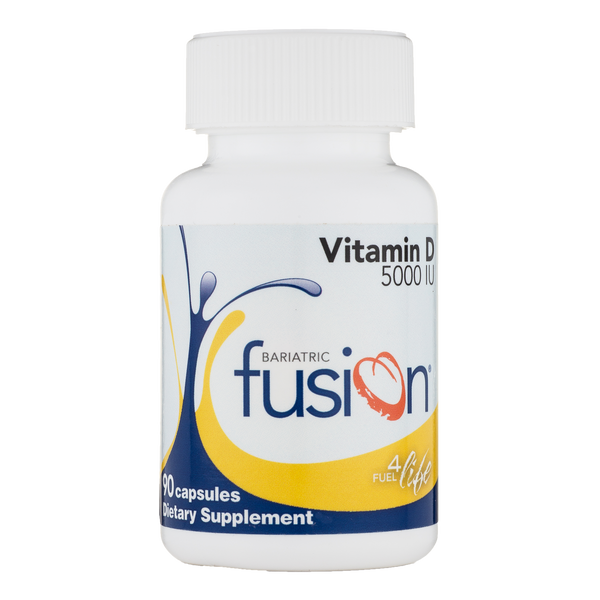 Easy

One easy to swallow capsule

Affordable

Each Bottle contains a 3 month supply

High Potency

5000 IU is 625% of recommended daily value

Maintain Strong Bones

Support Immune health
This water-miscible dry Bariatric Fusion Vitamin D contains 5000 IU of Vitamin D3 as Cholecalciferol in a small, quick dissolving, easy to swallow capsule. Vitamin D Deficiency is one of the more common deficiencies seen in weight loss patients. Vitamin D3 helps to support bone, teeth, and immune health.
Micronutrient deficiency is a common side effect of weight loss surgery. Our bariatric supplements were designed and formulated by a team of bariatric practitioners to maximize absorption so you get proper nutrition for your body as you successfully recover from weight loss surgery.
Our bariatric supplements are formulated specifically for Bariatric Surgeries including Sleeve Gastrectomy, Gastric Bypass, Lap Band, and Intra-gastric Balloon patients.
Help Us Fight Childhood Obesity
We are excited to announce the launch of Bariatric Fusion Cares. A portion of every sale on our website will go toward helping fight and prevent childhood obesity. Almost all of our customers have dealt with Obesity during their lives, most as early as childhood. TOGETHER, we hope to make an impact on children who are going through the same struggle. Bariatric Fusion has already donated over $10,000 to this great program. 
Learn More