Based on your answers, we recommend: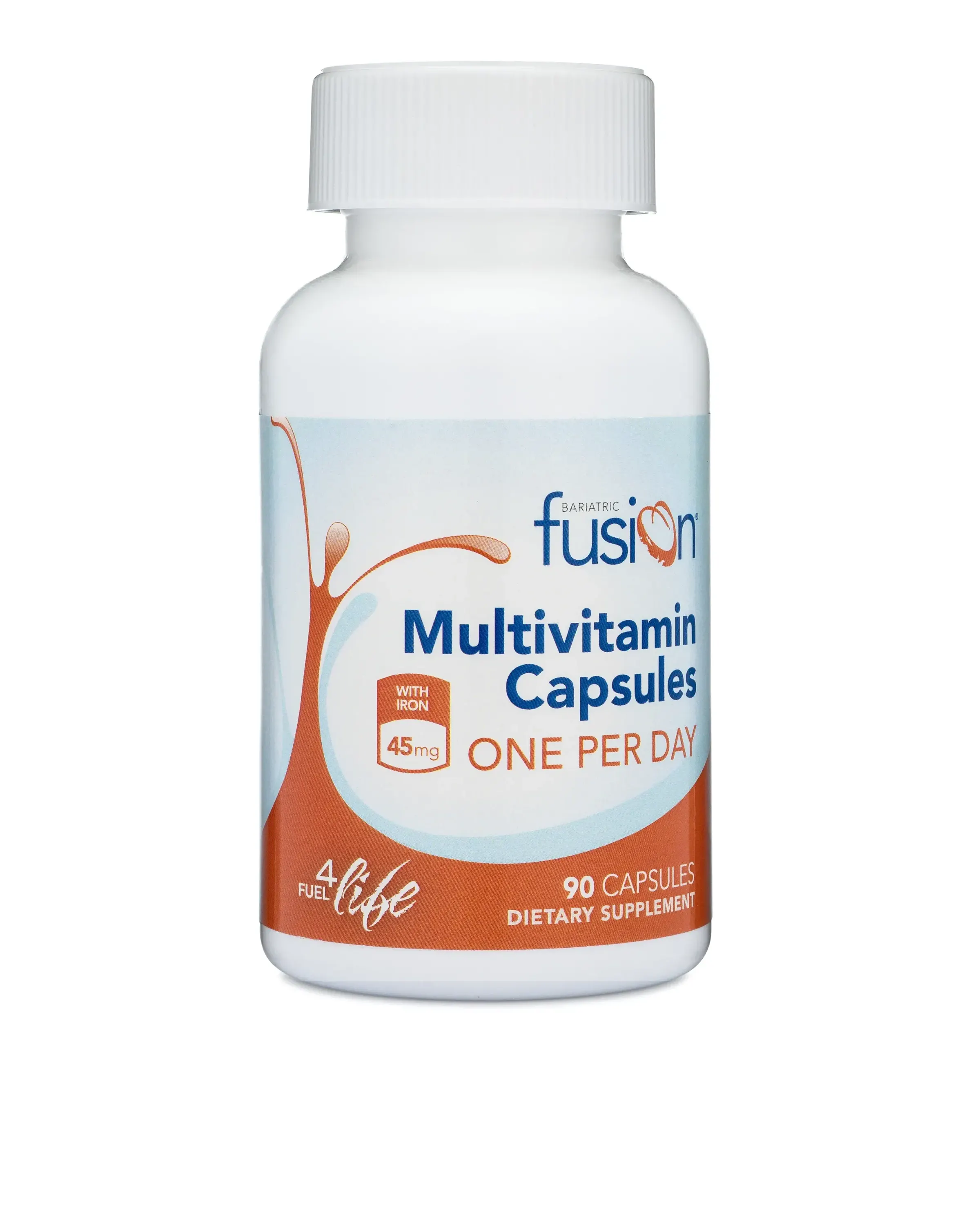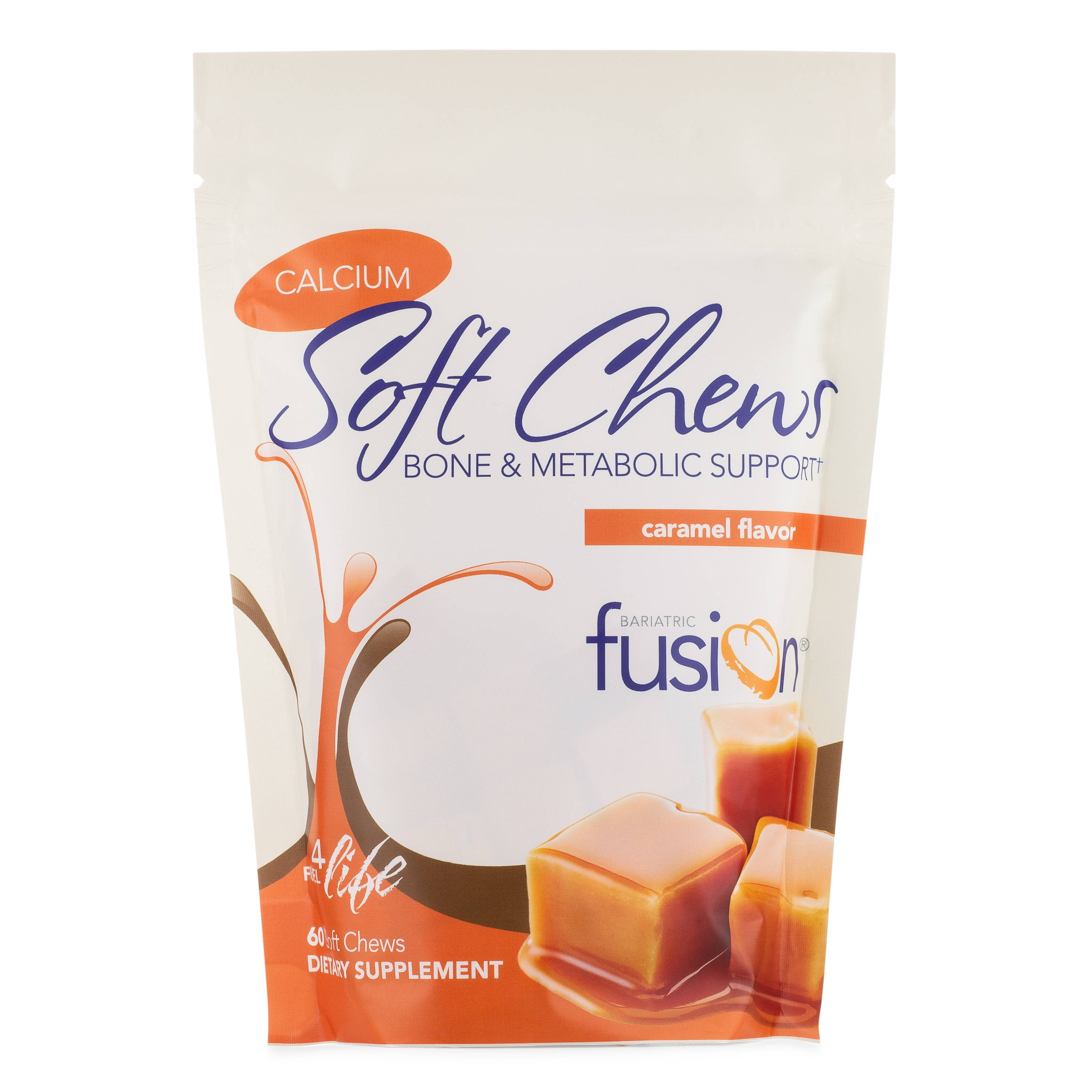 Your Daily Routine: 1 Multivitamin Capsule with Iron + 3 Calcium Soft Chews 
---
Bariatric Fusion One Per Day Bariatric Multivitamin Capsule with 45mg IRON provide an easy and efficient way for weight loss patients to get their daily bariatric vitamins. With just ONE CAPSULE per day, this unique formula uses the most biologically available bariatric vitamins and minerals to maximize absorption. Patients are raving about how easy, affordable, and convenient our capsules are. Available in both a 1 month and 3 month supply.
Directions: Take 1 Easy To Swallow Capsule Per Day
Available in 1 and 3 Month Supplies, Pick Your Favorite!
---
Additional Supplements Recommended to meet ASMBS Guidelines
These great-tasting chews help optimize bone strength and metabolic function by maximizing absorption through a unique soft-chew formula, and they give you the ENERGY needed for a happy and healthy lifestyle. Each chew packs 500mg of Calcium Citrate, Vitamin D, Magnesium, and Vitamin K for bone support and essential B Vitamins to boost energy and your metabolism. They're soft, easy to chew and digest, taste great and are individually wrapped so you can take them with you wherever you go.
Directions: Take up to 3 Calcium soft chews Per Day based on your diet
Available in 4 Great Flavors, Pick Your Favorite!
---
Based on your answers, you may also be interested in
High Protein Meal Replacement Variety Pack
Bariatric Fusion High Protein Meal Replacement is the first bariatric specific protein supplement designed using the knowledge of a team of highly experienced bariatric practitioners and the feedback of over 5,000 bariatric patients. Our products have been thoroughly reviewed and tested by bariatric patients to perfect the taste, texture, and consistency.
Directions: See Each Individual Packet for specific instruction
---