Based on your answers, we recommend: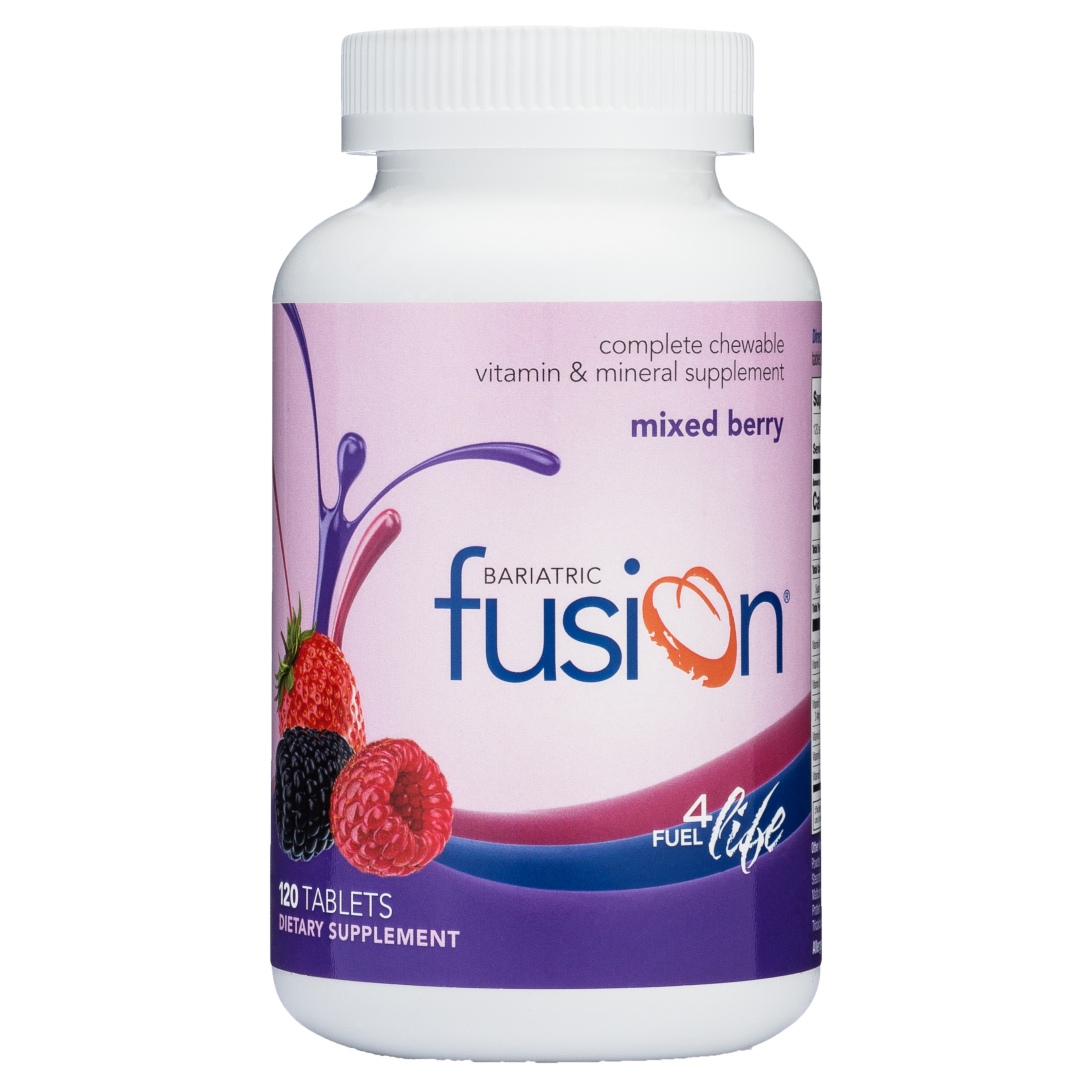 Your Daily Routine: 1 Complete Chewable Multivitamin
---
Bariatric Fusion Complete Chewable Multivitamin were designed and formulated by a team of bariatric practitioners to meet the needs of their patients. This chewable supplement provides the highest amounts of the key micronutrients vital for weight-loss surgery patients. The unique, all-inclusive formula uses the most biologically available bariatric vitamins and minerals to maximize absorption. With no additional supplements required, our complete chewables offer the easiest and most affordable regiment above all bariatric vitamins on the market.
Directions: Take 1 Complete Chewable Multivitamin Per Day or as Recommended
Available in 5 Great Flavors, Pick Your Favorite!
---
Based on your answers, you may also be interested in
Hair, Skin & Nails Rejuvenator
Bariatric Fusion Bariatric Hair, Skin & Nails Rejuvenator is essential in preventing or minimizing hair loss after weight loss surgery. Hair loss can be common after weight loss surgery in both men and women. Give your hair a captivating sheen, strengthen your nails and make your skin shine! Just one easy to swallow capsule per day will support the body's natural rejuvenation of your Hair, Skin, & Nails and you will feel great about it.
Directions: Take 1 easy to swallow capsule per day or as recommended
High Protein Meal Replacement Variety Pack
Bariatric Fusion High Protein Meal Replacement is the first bariatric specific protein supplement designed using the knowledge of a team of highly experienced bariatric practitioners and the feedback of over 5,000 bariatric patients. Our products have been thoroughly reviewed and tested by bariatric patients to perfect the taste, texture, and consistency.
Directions: See Each Individual Packet for specific instruction
---